---
Next Meeting:
Tuesday, January 16, 2017
Michael Beug, PhD.
Hallucinogenic Mushrooms as Entheogens: The Use of Psilocybin Mushrooms in Recreation, Mental Health and Spirituality More Information
---
Upcoming Events:
February Culinary Dinner
Monday, February 5, 2018
SF County Fair Building
9th & Lincoln, Golden Gate Park
More information
Reservation REQUIRED. Members ONLY.
---
---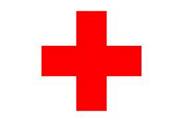 In Case of Poisoning:
USA Poison Control Center
1-800-222-1222
---
---
MSSF on Social Media
Follow us on Twitter
Follow @MycoSSF
Like us on Facebook