---
Next Meeting:
Tuesday, February 19, 2019
Dr. Frederick Barrett discusses the Acute and Persisting Effects of Psilocybin in Healthy and Patient Populations
This presentation is jointly sponsored by the Mycological Society of San Francisco and Bay Area Applied Mycology.
Location: Randall Museum
More Information
---
Upcoming Events:
Febuary Culinary Dinner
Reservation REQUIRED. Members & Member's Guests ONLY.
Monday, February 4, 2019
An Italian Feast
Location: SF County Fair Building
9th & Lincoln, Golden Gate Park
More information
Although MSSF did not host a Fungus Fair in 2018, we hope you'll join us next year. Save the date! Sunday, December 8, 2019.
---
In spite of a dry fall, 113 species were found at the 2018 Mendocino Woodlands Foray Camp Species List
---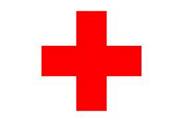 In Case of Poisoning:
USA Poison Control Center
1-800-222-1222
---
---
MSSF on Social Media
Follow us on Twitter
Follow @MycoSSF
Like us on Facebook