---
Upcoming Events:
On May 3rd, the Culinary Group is is hosted by Carol Reed, for a second session of mushroom recipe Show and Tell
MSSF members will receive the Zoom link by email.
Due to current social distancing requirements, in-person culinary dinners are on hiatus until further notice.
---
MSSF General meetings are going online!
Our speaker for April is Christian Schwartz -- Into the Pyrocosm: Fires, Fungi, and the Future of California's Forests
Tuesday, April 20, 2021
Zoom link See the online calendar for more details about Zoom, such as alternate ways to join the meeting.
More Information
---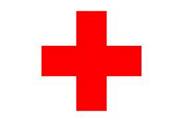 In Case of Poisoning:
USA Poison Control Center
1-800-222-1222
---
Donate to the MSSF!
Your tax-deductible donation for the MSSF Scholarship Fund is always greatly appreciated!
---
MSSF on Social Media
Follow us on Twitter
Follow @MycoSSF
Like us on Facebook