---
Upcoming Events:
On March 1st, the Culinary Group is having pizza night, hosted by Joshua Layne.
MSSF members will receive the Zoom link by email.
Due to current social distancing requirements, in-person culinary dinners are on hiatus until further notice.
---
MSSF General meetings are going online!
Our speaker this month is Michael Castellano. He will share mycological history with us - "The Bay Area: Cradle of Truffle Science"
Tuesday, February 16, 2021
Zoom link See the online calendar for more details about Zoom, such as alternate ways to join the meeting.
More Information
---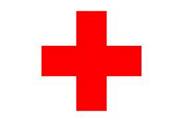 In Case of Poisoning:
USA Poison Control Center
1-800-222-1222
---
Donate to the MSSF!
Your tax-deductible donation for the MSSF Scholarship Fund is always greatly appreciated!
---
MSSF on Social Media
Follow us on Twitter
Follow @MycoSSF
Like us on Facebook