---
Next Meeting:
Tuesday, May 21, 2019
Kingman Bond-Graham
Topic: Hunting By Habitat
Location: Randall Museum
More Information
---
Upcoming Events:
May Culinary Dinner
Reservation REQUIRED. Members & Member's Guests ONLY.
Monday, May 13, 2019
Final Culinary Dinner of the season: Ooh La La!
Location: SF County Fair Building
9th & Lincoln, Golden Gate Park
More information
Although MSSF did not host a Fungus Fair in 2018, we hope you'll join us next year. Save the date! Sunday, December 8, 2019.
---
In spite of a dry fall, 113 species were found at the 2018 Mendocino Woodlands Foray Camp Species List
---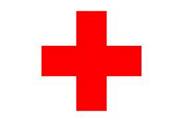 In Case of Poisoning:
USA Poison Control Center
1-800-222-1222
---
---
MSSF on Social Media
Follow us on Twitter
Follow @MycoSSF
Like us on Facebook