---
Next General Meeting
Guest Speaker:
Ishan Bhatia Cordyceps militaris: Friend to Humans, Bane to Pests.
Tuesday, March 21, 2023, 7:00 pm
more information
Join the Zoom Meeting
---
Upcoming Events
The Culinary Group's March Dinner will be "Mushroom Madness". Members will receive an email invitation.
Monday, Mar 6, 2023
Culinary Group events are open to MSSF members and their guests. Reservations are open!.
---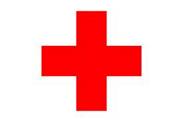 In Case of Poisoning:
USA Poison Control Center
1-800-222-1222
---
Donate to the MSSF!
You can make a tax-deductible donation to MSSF.
---
MSSF on Social Media
Follow us on Twitter
Follow @MycoSSF
Like us on Facebook