---
NEWS - a California State Mushroom has been chosen by popular vote.
Now we face one more important step. It's time to convince our elected officials to pass legislation enshrining your decision, and naming the California Golden Chanterelle as California's State Mushroom. Watch castatemushroom.org for progress updates.
---
Next General Meeting
Guest Speaker:
John Muir Laws - Let's Draw Mushrooms!
Tuesday, October 18, 2022, 7:00 pm
more information
Join the Zoom Meeting
---
Upcoming Events
The Culinary Group will be having an Autumn potluck. Members will receive an email invitation.
Monday, Oct 4, 2022
6:30 pm culinary group business meeting, 7 pm meal
Culinary Group events are open to MSSF members and their guests, and your place can be reserved in the Event Registration area.
---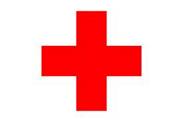 In Case of Poisoning:
USA Poison Control Center
1-800-222-1222
---
Donate to the MSSF!
Amazon Smile is a simple way for you to support your favorite charitable organization every time you shop, at no cost to you. On your first visit to AmazonSmile, you will be prompted to select an eligible 501(c)(3) public charitable organizations to receive donations from your future eligible AmazonSmile purchases.
---
You can make a tax-deductible donation to MSSF.
---
MSSF on Social Media
Follow us on Twitter
Follow @MycoSSF
Like us on Facebook