---
Next General Meeting
Guest Speaker: Dr. Michael Hathaway - What a Mushroom Lives For: Matsutake and the Worlds They Make
Tuesday, September 20, 2022, 7:30 pm
more information
Join the Zoom Meeting
---
Upcoming Events
The Culinary Group is on summer vacation and will meet again in September. Members will receive an email update in August.
Monday, Sept 12, 2022
6 pm setup, 7 pm meal
Culinary Group events are open to MSSF members and their guests.
---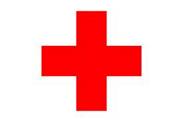 In Case of Poisoning:
USA Poison Control Center
1-800-222-1222
---
Donate to the MSSF!
Amazon Smile is a simple way for you to support your favorite charitable organization every time you shop, at no cost to you. On your first visit to AmazonSmile, you will be prompted to select an eligible 501(c)(3) public charitable organizations to receive donations from your future eligible AmazonSmile purchases.
---
You can make a tax-deductible donation to MSSF.
---
MSSF on Social Media
Follow us on Twitter
Follow @MycoSSF
Like us on Facebook