---
Next General Meeting
Guest Speaker: JR Blair
Tuesday, January 18, 2022
Join the Zoom Meeting
---
Upcoming Events
January 2022
The Fungus Fair has been cancelled.
As of New Years Day, the COVID-19 community transmission level was rated "HIGH" in Contra Costa County where the fair venue is located, and the weekly change in new cases is up 170% over the previous week.
---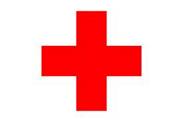 In Case of Poisoning:
USA Poison Control Center
1-800-222-1222
---
Donate to the MSSF!
Amazon Smile is a simple way for you to support your favorite charitable organization every time you shop, at no cost to you. On your first visit to AmazonSmile, you will be prompted to select an eligible 501(c)(3) public charitable organizations to receive donations from your future eligible AmazonSmile purchases.
---
You can make a tax-deductible donation to MSSF.
---
MSSF on Social Media
Follow us on Twitter
Follow @MycoSSF
Like us on Facebook