---
Upcoming Events:
MSSF General meetings are going online!
Our speaker for May is Cat Adams
Tuesday, May 18, 2021
Zoom link See the online calendar for more details about Zoom, such as alternate ways to join the meeting.
More Information
---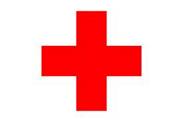 In Case of Poisoning:
USA Poison Control Center
1-800-222-1222
---
Donate to the MSSF!
Your tax-deductible donation for the MSSF Scholarship Fund is always greatly appreciated!
---
MSSF on Social Media
Follow us on Twitter
Follow @MycoSSF
Like us on Facebook