---
Next General Meeting:
Alan Rockefeller
Advanced Mushroom Identification
More Information
Tuesday, Sept 21, 2021
---
Upcoming Events:
Culinary Group Potluck
Monday, October 4, 6pm
Details wil be emailed to members of the Culinary Group before the event
---
October General Meeting
Zachary Mazi
... more info...
---
50th Fungus Fair, January 23, 2022
Preparation is under way!
Call for submissions: 2022 Fungus Fair Artwork
For the Fungus Fair, an artist creates a unique visual representation of fungi. Some years there is a particular theme.
You can check out the many examples of posters from previous years.

---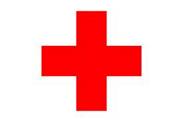 In Case of Poisoning:
USA Poison Control Center
1-800-222-1222
---
Donate to the MSSF!
Your tax-deductible donation for the MSSF Scholarship Fund is always greatly appreciated!
---
MSSF on Social Media
Follow us on Twitter
Follow @MycoSSF
Like us on Facebook