---
Upcoming Events:
January 23, 2022
50th Fungus Fair
Volunteer to help at the
50th Golden Jubilee Revival
Fungus Fair
---
Next General Meeting:
Mayumi Fujio, Mushroom Dyes
more information
Tuesday, December 21, 2021
Join the Zoom Meeting
---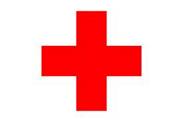 In Case of Poisoning:
USA Poison Control Center
1-800-222-1222
---
Donate to the MSSF!
Amazon Smile is a simple way for you to support your favorite charitable organization every time you shop, at no cost to you. On your first visit to AmazonSmile, you will be prompted to select an eligible 501(c)(3) public charitable organizations to receive donations from your future eligible AmazonSmile purchases.
---
MSSF on Social Media
Follow us on Twitter
Follow @MycoSSF
Like us on Facebook